TicketNetwork Rooftop Solar System
In May 2019, TicketNetwork completed work on a massive, 1.4 MW solar system on the roof of its South Windsor corporate headquarters building. The system, which took six months to complete and features 4,365 solar panels housing over 150,000 solar cells, is among the largest in central Connecticut.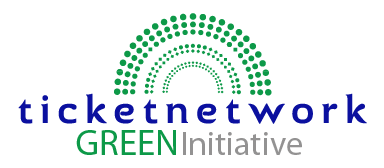 Energy savings will rise and fall depending on weather and season in the temperate New England climate, but overall the system will offset nearly 68% of TicketNetwork's annual energy use. Beyond just monetary savings, the system's installation reaffirms the company's forward-thinking commitment to being a good neighbor and responsible environmental steward.
For comparison's sake, the 1.4 MW system generates enough electricity to cover the average annual electrical use for nearly 160 houses. Its usage avoids the generation of an estimated 1.52 million pounds of CO2 per year, comparable to growing some 18,000 tree seedlings for a decade.
Installed by EnterSolar, the rooftop system covers almost 200,000 square feet, the bulk of available space on the building's roof. TicketNetwork expects to see a full return on this capital expenditure in approximately three and a half years, but the environmental benefits will last decades.
Annual Environmental Benefits of TicketNetwork's Solar Roof
Greenhouse Gases Avoided
CO2 1,520,987 lbs
CH4 134 lbs
N2O 17 lbs
Fuel Use Avoided
78,063 gallons of gas
3.7 railroad cars worth of coal
Comparable Energy Savings
159 average homes
147 automobiles
Comparable Environmental Impact
17,797 trees grown for a decade.