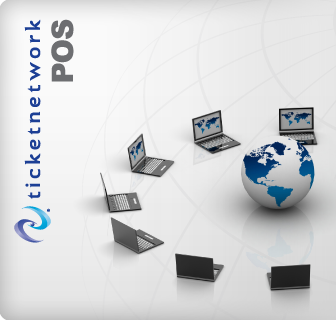 TicketNetwork® Point of Sale
The TicketNetwork&reg Point-of-Sale has shaped the world of ticketing for more than a decade. A turnkey solution, our powerful POS software will manage and streamline all aspects of your ticketing business. Through the POS, list your tickets on the TicketNetwork&reg Online Exchange to access a distribution network of thousands of websites. Become a part of TicketNetwork's ongoing expansion within the secondary ticketing industry.
Request an Online Demo
TicketNetwork&reg POS supports business growth:
The TicketNetwork&reg Point-of-Sale is a turnkey solution to running and growing your ticket business. The Point-of-Sale delivers unsurpassed manageability, accountability, and connectivity. By seamlessly connecting to the TicketNetwork&reg Online Exchange, the Point-of-Sale gives your ticket inventory the broadest exposure to consumers in real time.
The Point-of-Sale can:
Manage your ticket sales
Track ticket inventory
Manage relationships with your customers
Collect payments from customers
Create FedEx shipping labels automatically
Store and sell Instant Download tickets automatically
Increase your turn rate
In addition to the Point-of-Sale's cutting edge technology, your business will have the support of a dedicated sales representative to guide you as you grow your business.
TicketNetwork&reg Direct
TicketNetwork&reg Direct connects you with the retail customer which allows you to:
Build your own brand by dealing directly with the customer
Remarket your services to the consumer to build repeat business
Provide easier substitutions of orders
Greater flexibility when dealing with the customer
Process payments immediately
TicketNetwork&reg Fulfillment
Through the Fulfillment program, TicketNetwork fulfills your ticket orders for you. Joining the TicketNetwork&reg Fulfillment program gives you:
No chargeback risk
No direct customer service issues
No credit card fees
Faster implementation process
Security
The TicketNetwork&reg Point-of-Sale and the TicketNetwork&reg Online Exchange are PCI-Compliant. Fraud reduction is also one of TicketNetwork's top priorities. Launched in 2014, TicketNetwork's fraud prevention solution has dramatically reduced chargebacks for all brokers using the TicketNetwork&reg Point-of-Sale.